After working for a corporation for 13 years and then stepping away, I wanted to indulge in life not constrained by "the system." My husband and I bought land in upstate New York late last year and started this dream adventure of creating a place not beholden to any system. In many ways, this is a form of opting out that seems like such a theme in our life right now if we can be brave enough to really explore the possibilities. It's more than opting out: it's about choosing ourselves.
Here's a partial tour of our new place:
We purchased the 12.9 acres based on what we saw along this path. In consequent visits we created a path circumnavigating the parcel and visited our neighbor, the beaver, in the wetland along the back edge.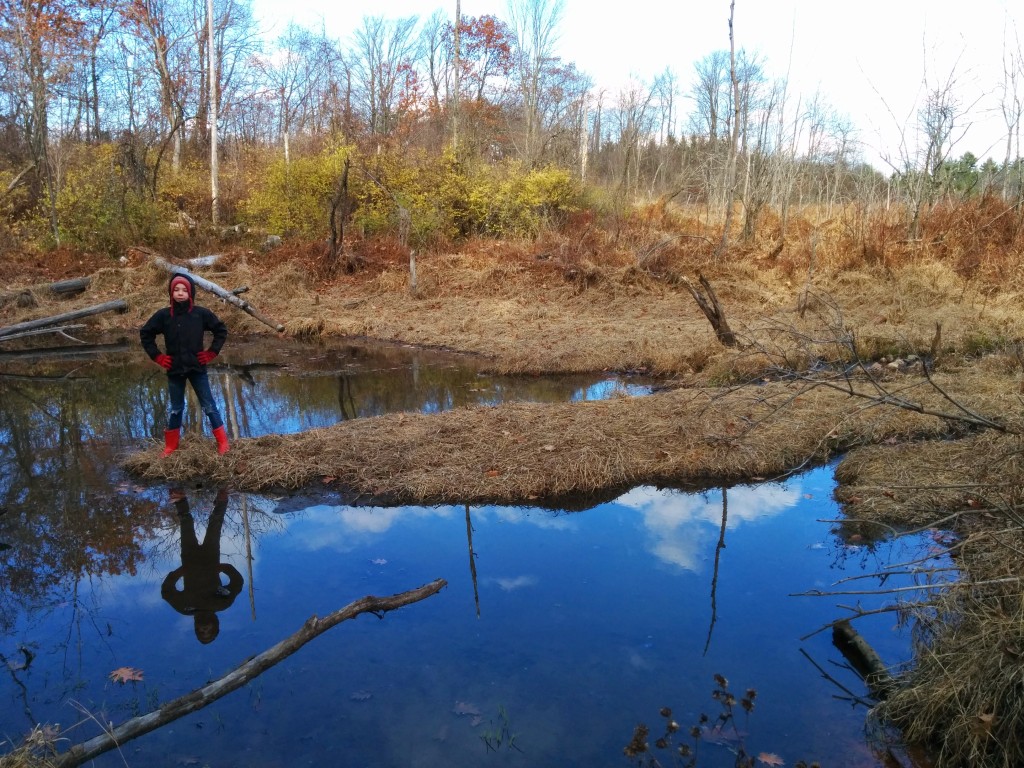 We're flexible about our dream, which started out with aspirations of a 450 sf tiny home with swimming pond. I'm learning just how hard it is to build a tiny home given codes, covenants and budget. Before you suggest to me that we ought to look into a tiny home on wheels as a way around the codes, note that each region is different and ours is under a covenant that regards anything with wheels as 'temporary' and can only be on the parcel 90 days (essentially over the summer) and then needs to be stored elsewhere the rest of the time. That doesn't work for us.
I'm learning about codes in our area too. In 1987, Manhattan put in place a restriction that apartments couldn't be less than 400 square feet. In recent years, there has been talk of overturning that restriction for the 'micro apartment.' Here's a bit of irony for you: the minimum square footage for a home in New York is 720 square feet. We would need to submit for a variance to create the size of space already permitted 3 hours away.
I'm also learning that the infrastructure required, whether energy saving and green or not, comes with a hefty cost even before you talk about what kind of building you want to set there. It may still be worth it, but we don't have those funds lying around and it's not clear yet whether financing will be something we can handle. We've considered building an Earthship (a radically sustainable building) thinking that would be cheaper since it uses recycled materials, but it's not, and it tends to freak out inspectors big time.
I'm continuing to gather information to investigate different ways of making this work. In the meantime, we plan to build a fancy treehouse for Max and am seriously contemplating a platform tent so we can have a destination point this summer. This weekend we meet with an excavator to plan for a driveway. And in a few more weeks, we meet with a DEC forester who will help us come up with a plan for optimizing our woodland. This is an amazing service; anyone with woods in the northeast should take advantage of it!
Let me know what kinds of 'opt out' experiences you're planning for yourself; I'd love to hear about them!! In the meantime, my daily opt-in-to-me practice continues to be my art making. <3