In my art journal yesterday, I contemplated qualities about myself that I normally get down on myself about, but which end up giving me great gifts. The contemplation is day two of my Ally Oop class that is going on right now.
I intended it to be a quick and light exercise, but my boldness created curiosities I couldn't cut short.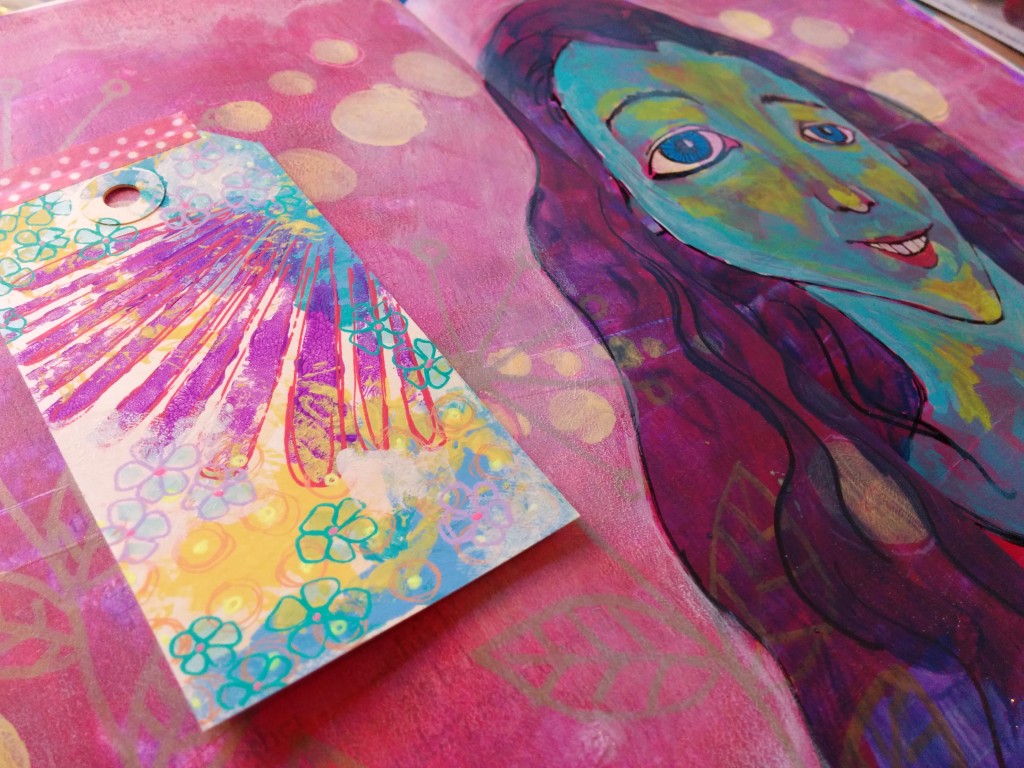 I am emotionally drawn to the juxtaposition of wildly saturated warm and cool colors next to each other in contexts where you wouldn't expect to see – like the human face. Add to that, I'm emotionally drawn to imperfect portraiture. I can't explain it; I find it irresistible.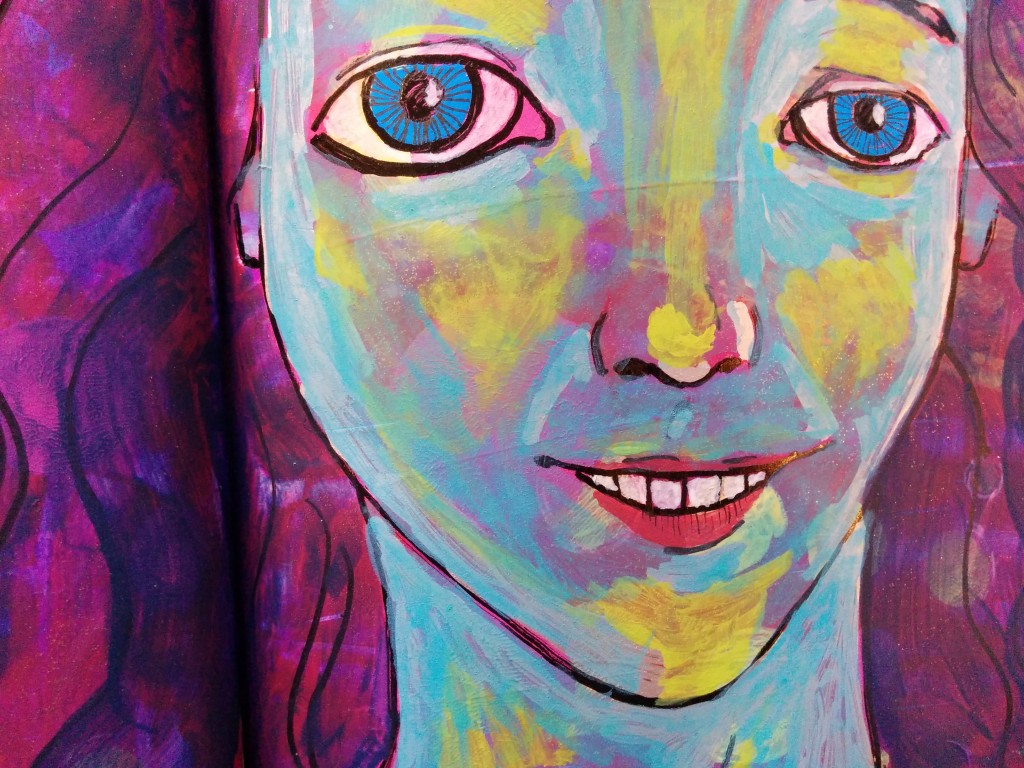 Fitting, then, to take these quirky qualities and explore them wholeheartedly on a day when I'm pondering my own quirky or seemingly unreasonable qualities.
When I finished, I had no choice but to admit to myself how much I adore the quirkiness of the art I had made.  There is a certain acceptance that goes on when acknowledging and accepting some uniquely variant quality. The acceptance remedies fear of what other people think.
---
I used acrylic paint, black and gold oil-based marker and some 'found' stencils from around the house to create pattern. My journaling contemplation is written on the other side of the gift tag.