Have you ever thought about something so long that you subconsciously develop a philosophy around it and even ways to apply it to your own life? I've been thinking about creativity, art making and living life deliberately through my many design years at IBM and more recently in sorting out how I wanted to invest in my artistry.
I thought about what matters to me, what's nameless and how to name it. I thought about how choosing something and then acting on it with discipline and continuously showing up for it will make a difference in that choice.
And then I met Amanda Judd. Through Twitter, no less.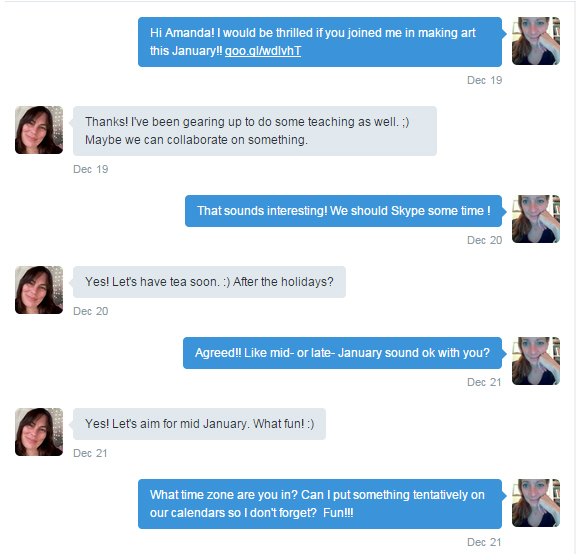 When Amanda and I met, something clicked into place. She's been thinking a lot of the same things I've been thinking. We were like minded about our values and our ideas about learning, growing and transforming as an artist and as a person.
We didn't do the usual 'getting to know you' things when we met on Google Video in mid-January earlier this year. Our version of small talk consisted of: Want to make something together? Yeah! What? How about a book? Sure! A book on what? Oh, maybe collaboration? Cool! Let's!
What happened next was a ten month conversation with each other that each of us had been having silently in our own heads. Things like how to practice a unique voice as an artist, why daily practice and ritual matters, how to grow and explore in sustainable and personally authentic ways, how to maintain self-agency in a collaboration. From that we came up with new ideas, like Inward Facing Collaboration. And we practiced art together to see if we could apply the philosophy we talked about.
Now, today, after ten months, we have something very special to celebrate: we have completed our book Artist rEvolution: A Five Week Odyssey into Inward Facing Collaboration, Self-Awareness & Discovery and it is available on Amazon!
Last week when we met, we laughed that we probably did this the hardest of possible ways: we wrote it ourselves, we illustrated it ourselves, we laid out the book ourselves, we marketed it ourselves – I tell you, it had its moments of overwhelm! But what sticks out far more than that, now that I reflect on it on launch day, is that we lived (and are living) what we wrote about. The way that we worked with each other and made art together has been so fulfilling! So on launch day, I'm celebrating more than the launch of this tremendous book we did together, I'm celebrating living a way of life that feels wonderful and meaningful! And I'm thankful to Amanda for taking this journey with me – to take values that we share and lay them on the line to practice together.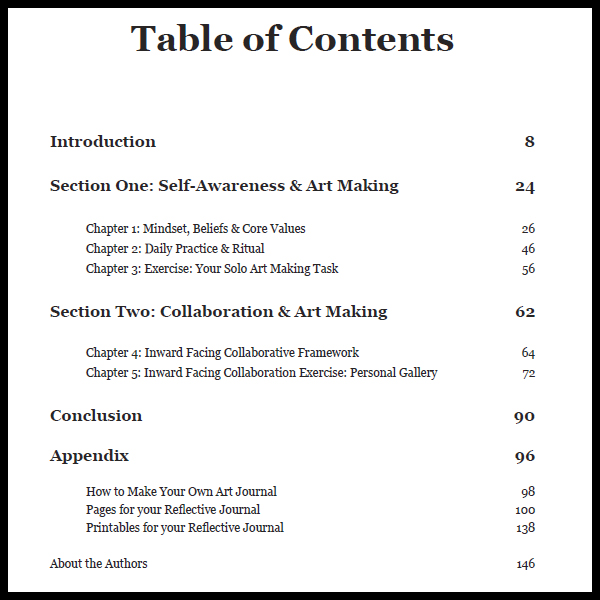 We care very deeply that art is used not as an elitist tool where only a few master and are heralded for, but as a personal tool of growth, transformation, and of knowing. Anyone can do it; from the person who hasn't done art since high school to even the most seasoned – all can find growth in their own art making.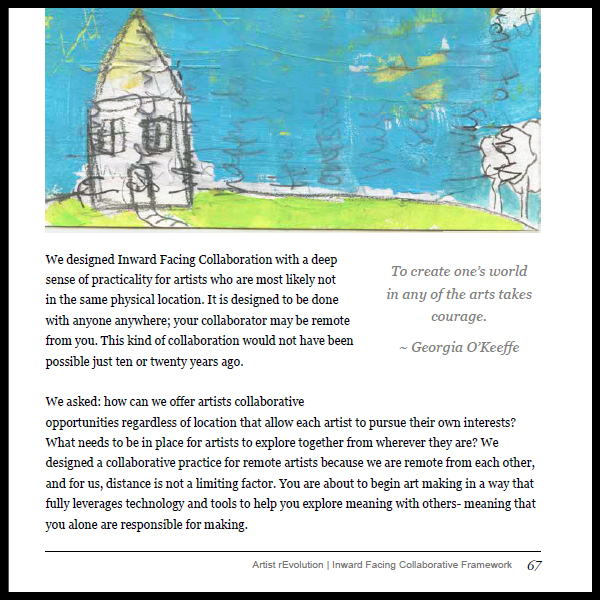 But how does an artist acknowledge "I am an artist"? And how does that person enter into an art collaboration with another person and be open enough to improvise in unknown territory? We talk about bushwacking, which is our metaphor for using a compass instead of a map. We don't tell you how to make art, we set the stage for you to find your way. And yourself. What rules will you use? What rules will you break?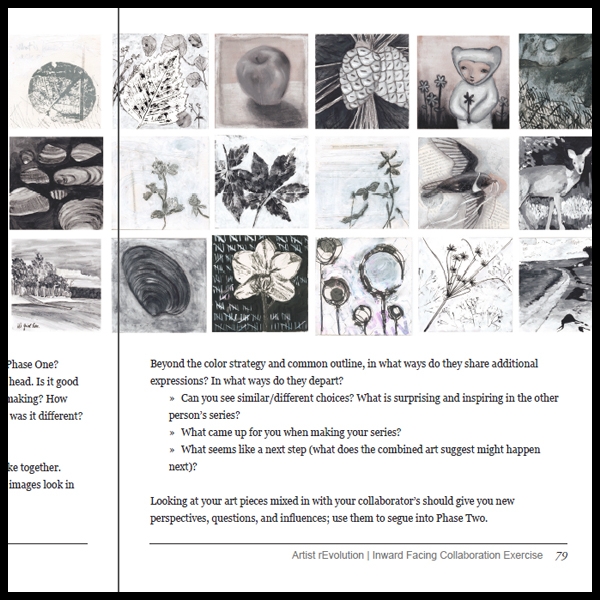 Amanda and I have practiced Inward Facing Collaboration over and over again. Each time we 1) pick a theme, 2) decide on a color strategy and 3) decide on a size. These decisions help unify the pieces we'll be making in the three weeks it takes to do "Personal Gallery" (a very specific kind of art collaboration we devised). There are a myriad of additional decisions that must get made as you work things out from week to week. Many of them have to do with how you're going to deal with questions that pop into your head. Questions ranging from logistical things to how you feel about what you're doing.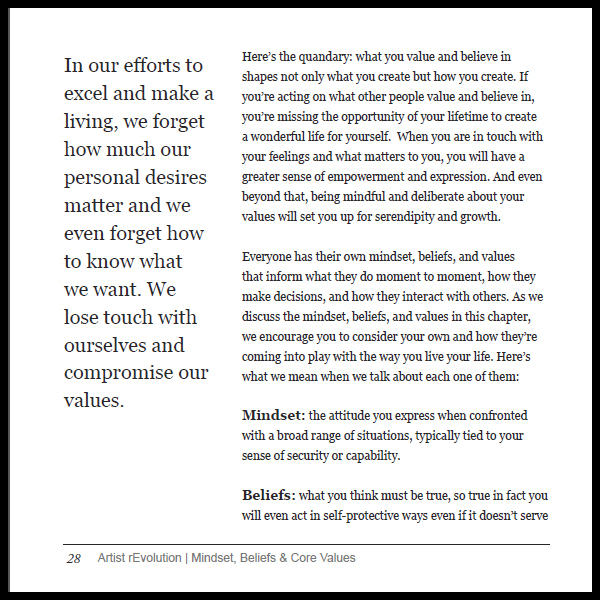 This is a life of investigation, creativity, and knowing. We invite you to empower yourself and join us! Three simple steps:
Get to know the concepts and actions in the book. It's available in print copy from Amazon and in PDF here on my site.
Join our Art Collaboration Facebook group. Everyone here is savvy about the principles in the book and keen to have an artistic adventure! They are supportive and encouraging. You will get a link to the group after you sign up here.
Start making and sharing your art! Use #artcollabrocks to find others also on the journey!
Be brave! Be you! Live meaningfully (whatever this means to YOU)! Hope you join us!  
---
A special thanks to Lisa Stiefel for copy editing our book! With her help we said what we meant, organized our thoughts and meant what we said 🙂